Library Annex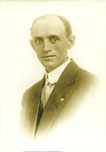 In the the Early to Mid-Twentieth Century the building at 613 Douglas St. was the site of Clark's IGA Store. Ed Baxter, at one time President of the Pawnee State Bank, built it in 1910.
The next building west (now the Donald Lee Surber Library Annex) was initially two stories. It became the home of J.J. Willenborg's Big Busy Store and Locker Plant. A third story was added to the building about 1940. This location was only one of five stores Willenborg operated in Pawnee and nearby towns.
His son, Harold, operated this particular store. In the 40's – 50's most homes did not have freezers, so the locker plant was one large freezer where one could rent a location–much like a safe deposit box–to keep meat or other produce frozen. In addition to the locker plant the store handled all kinds of clothes, hardware, dishware, feed, radios, bottled gas, shoes, carbide for miner's lamps, groceries and meat. The third floor was added as a shoe store. The second floor housed the area where butchered meat carcasses were cut into recognizable cuts. The cuts were then wrapped and placed in the appropriate patron's freezer compartment. (Of note, is the fact that, at one time, J.J. Willenborg operated two stores simultaneously on the Pawnee Square – before moving to the location just described. One building was on the southwest corner of the square – at one time the Lockridge Bros. Bank Building – and the other was located two buildings to the north).
[In great part, reprinted from Movin' On Down the Road: A General History of Pawnee, Illinois by William S. "Skip" Minder]
The Pawnee Public Library's Library Annex can be open twenty-four hours a day/seven days a week, free-of-charge to all Pawnee community residents and/or not-for-profit groups. [A nominal fee will be assessed to all others.] Restroom facilities, partial kitchen area, cable television and overhead projector are also provided. Please see the circulation desk staff for reservations or contact the library.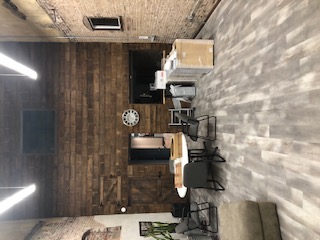 Hits: 972